Kim Hin Joo (Malaysia) Berhad ("Kim Hin Joo" or the "Company"), a leading retailer of maternity, baby, children's clothing, and toys, today unveiled its second experiential concept store, with the grand reopening of its Mothercare Flagship Store at Suria KLCC, making shopping for the little ones so much easier and convenient in the central business district as well as the main shipping and entertainment district of Kuala Lumpur.
Concurrently, the Company has also launched The Entertainer Toy Shop at Suria KLCC to further enhance the shopping experience of its customers. The opening of these new stores is in line with the Company's omnichannel strategy to improve all consumer touchpoints in Malaysia.
Spanning across 13,000 sq ft, the newly renovated Mothercare Flagship Store at Suria KLCC features several key experience zones that provide parents and parents-to be with comprehensive hands-on exposure that can facilitate them in making better devisions for their bundle of joy.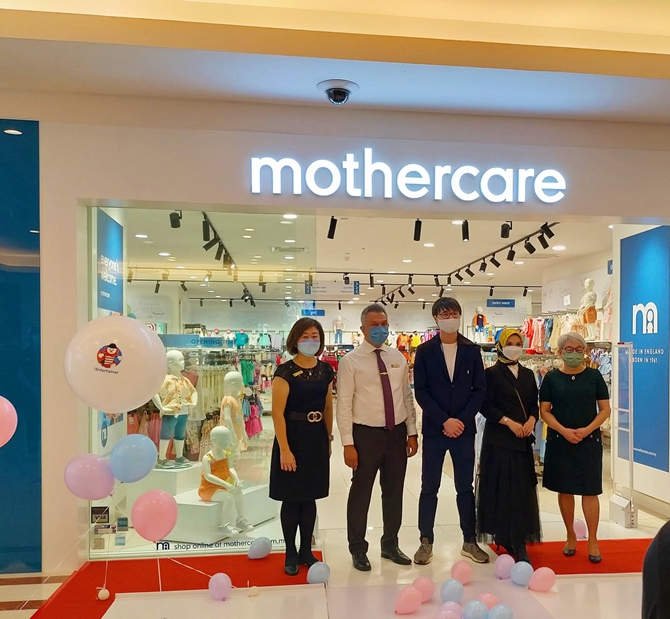 These include a stroller test track that allows customers to try out different strollers on the platform with different terrains, replicating various strolling simulations; a baby-wearing zone where customers can use the store's weighted baby dolls to replicate carrying a real baby, and select baby carriers best suited for thier needs; and a "Sparkle Clean" zone for baby gear cleaning services.
The Mothercare Experience Store ("Experience Store") in Suria KLCC also features Mothercare's nursery advisors, where our trained and certified in-store staff will guide shoppers, especially new parents, through the deluge of information on what to buy and how to better prepare for the arrival of their little ones. New parents can put their mind to ease as the highly experienced nursery advisors can educate them on purchasing the relevant products that best suits their lifestyle and needs.
In addition, customers can enjoy personalised embroidery service, which is only exclusively available at the Experience store in Suria KLCC. Personalising the product with engravings can make it becomes all the more speial and it can also be gifted as a unique and creative personalised gift for their loved ones.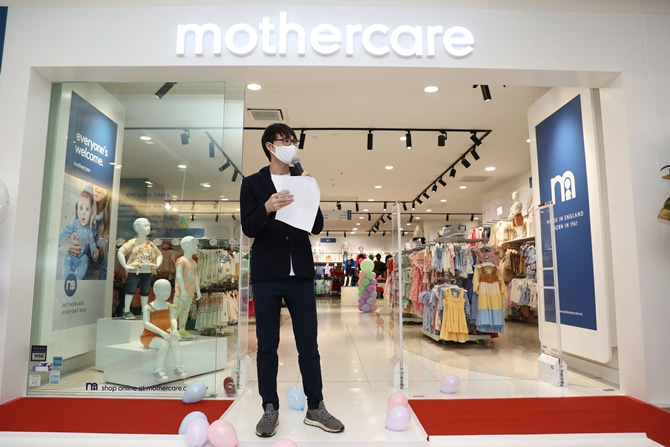 The brand new Mothercare Experience Store ("Experience Store") is also home to more than 300 brands of baby and chilren's products, maternity essentials, and toys.
Meanwhile, The Entertainer in Suria KLCC will be the 5th store in Malaysia. The Entertainer Toys Shop sells a wide range of exclusive toys for children and it is located next to the Experience Store as an added attraction to complement the Company's "Under One Roof" concept.
Pang Fu Wei, Group Managing Director of Kim Hin Joo said, "Today's launch of our second Expereince Store is a proud achievement for us, and we hope that the Mothercare Flagship Store in Suria KLCC will replicate the success of our first Experience Store in Tropicana Garden Mall in Petaling Jaya, Selangor.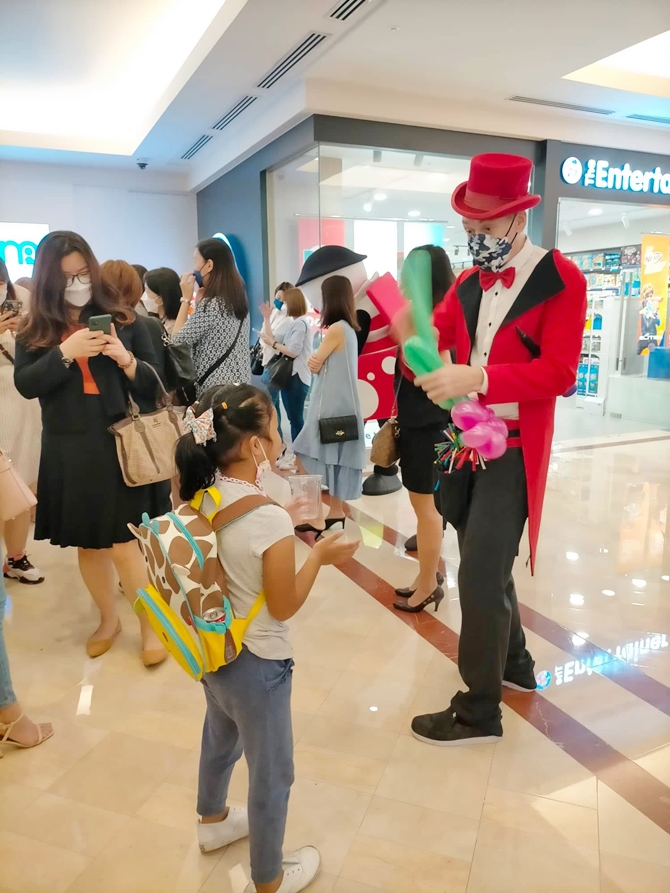 Our Mothercare Experience store offers a one-stop solution for all baby and parenting needs, and that is in line with our aim to help ease the parenthood journey of our customers from childhood and beyond. Boasting several key experience zones within a spacious and comfortable shopping environment, it is a must-visit store for all new parents, mums-to-be, and families with children.
Moving forward, we plan to continue rolling out the Experience Store concept to more Mothercare outlet as part of our Retail 2.0 strategy to improve all our consumer touchpoints".
The KLCC Experience store will be running a special giveaway from 11 August 2022. All expecting mothers can sign up to receive an exclusive Mothercare newborn starter kit worth RM150 to get them started to their parenting journey.
Disclaimer: You are not allowed to share this article on any other website or on Facebook without providing proper credit and the original article link on theasianparent Malaysia website.